BORN AND RAISED IN YORKSHIRE
We're batty about batter. Our devotion to making tip-top Yorkshires is so total that we've been at it for more than 20 years. And when you make more than 120 million gorgeously golden haloes every year, you're bound to pick up a trick or two that'll help make each one of those chilled and gluten free puds taste super.
Life's too short not to eat our puds
Who's got time to whip up Yorkshires from scratch? We do. Yep, we've done all the hard work for you. So, whenever you have a hankering, you can get your chops round a pud faster than you can say yum – well, nearly.
Baking, packing and delivering our fresh Yorkshires fast to make your life easier isn't all we're good at. We also dream up loads of exciting ways for you to enjoy them. The days of Yorkshires just being a side on Sundays are long gone.
Tell me more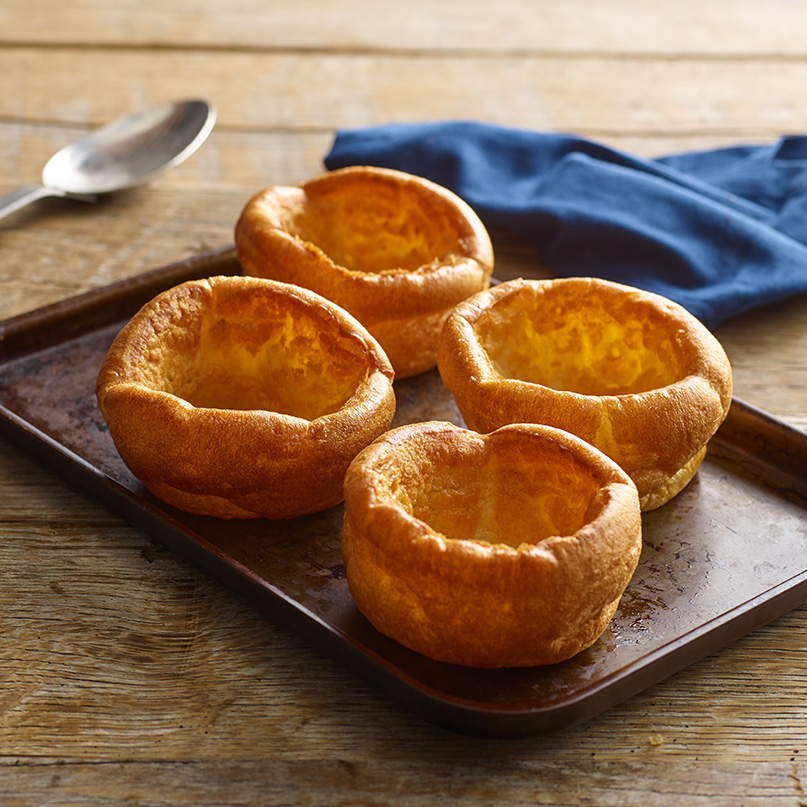 What's cooking?
15th Aug 2019
Literally Proof That Yorkshire Puds Are The Best Food In The World
Listen up people – we've got some big news. We bring you solid proof that Yorkshire Puddings are the best food from Britain. It's basically science. Although British food isn't the most iconic, we do have some tasty eats. The professional data people over at YouGov ran a survey amongst the people of Britain to […]
20th Mar 2019
Yorkshire Puddings for all the mums out there!
It's that time of the year where we all show our huge appreciation for the amazing mums out there! What better way to say thank you than a delicious Yorkshire Pudding warm from the oven. We have many ways you can use our tasty puds to help celebrate Mother's Day 2019 and we're about to […]