20th Mar 2019
Yorkshire Puddings for all the mums out there!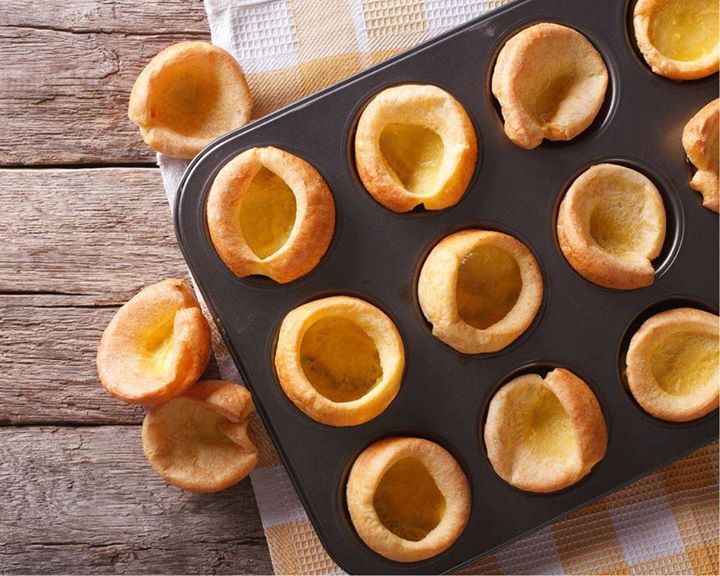 It's that time of the year where we all show our huge appreciation for the amazing mums out there! What better way to say thank you than a delicious Yorkshire Pudding warm from the oven. We have many ways you can use our tasty puds to help celebrate Mother's Day 2019 and we're about to share a few of them!
We don't know about you, but after all those incredible Sunday roasts that we've enjoyed courtesy of mum, it's the least we can do!
Pudfast in bed
Breakfast in bed is the ultimate treat to give mum on this special Sunday. The amount of times she's cobbled together jam on toast rushing out of the door before school, or got up extra early to make those special Saturday pancakes?! Well, why not treat her to pudcakes in bed.
Simply pop our Yorkshire Puddings in the oven then pile on a plate with blueberries and drizzle of maple syrup! Dream.
Mother's Day Yorkshire Puddings al fresco  
If we're treated to a lovely sunny Yorkshire spring day then take your mum out and about in the fresh air! Our Yorkshire Puddings are perfect for on the go, so pack up your picnic basket and take your mum for a walk and some puds al fresco. The perfect combination. Just don't forget to pack that gravy for dipping! 😋
Let Mum put her feet up and relax…
If your mum is more traditional then don't worry we have a plan for you too! How about letting her put her feet up and cook a good ol' fashion roast dinner? Make the puds the star of the show by creating some pud appetisers for her to enjoy whilst you're preparing. Add in anything you want! Smoked salmon and cream cheese, roast beef and horseradish? The world is your oyster! Follow it up with the ultimate roast dinner… with more puds of course!
It's the thought that counts, so if your cooking skills aren't quite up to par then don't worry, our puds are super simple. Just pop 'em in the oven and fill with roast chicken and stuffing for an easy peasy meal in minutes 😍
Like the sound of our pudtastic treats for your Mum this Mother's Day? Pop down to your local Waitrose, Asda, Morrisons or Ocado and grab a pack o' puds to put a smile on your Mum's face 😊